Travelling to Colombia can be a riveting adventure, with its rich culture, diverse landscapes, and warm people. However, to ensure a safe and healthy journey, it's essential to be well-prepared and informed about the vaccinations required before embarking on your trip. This article will guide you through the vaccinations that are recommended or mandatory for travel to Colombia.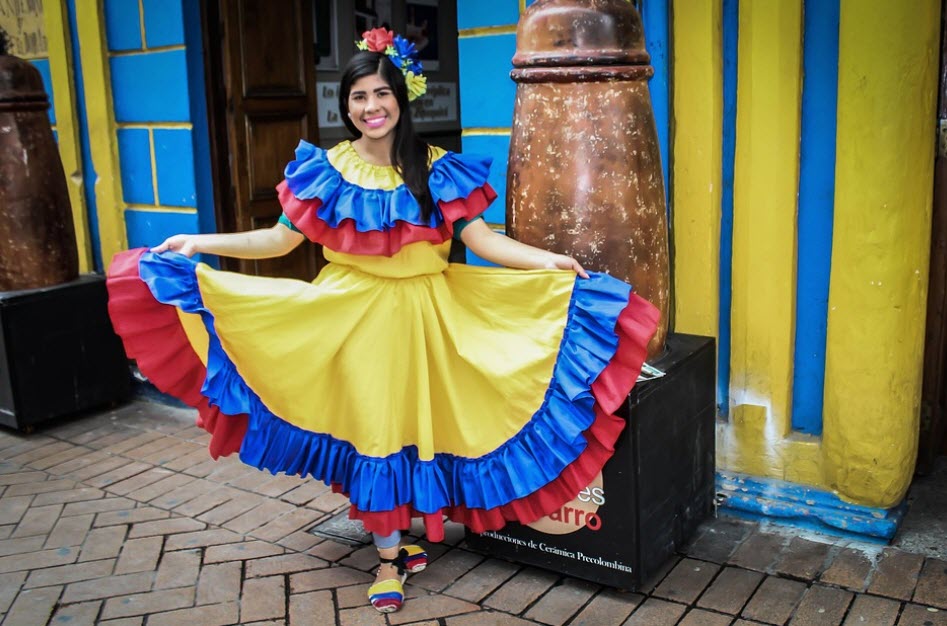 Understanding the Importance of Vaccinations
Protecting Your Health
Vaccinations are crucial for protecting not only your health but also the health of others around you. They reduce the risk of contracting and transmitting diseases, some of which can be severe or fatal.
Meeting Travel Requirements
Certain vaccinations may be required for entry into Colombia. Ensuring that you have the necessary vaccinations is vital for smooth travel and avoiding any complications upon arrival.
Mandatory Vaccinations
Yellow Fever Vaccine
While the Colombian government does not mandate the Yellow Fever vaccine for all travelers, it is highly recommended, especially if you are planning to visit rural areas or areas below 2,300 meters in elevation. It is important to receive this vaccine at least 10 days before traveling, as it takes some time to become effective.
Recommended Vaccinations
Routine Vaccinations
Before traveling to any destination, it is advisable to be up-to-date with routine vaccinations. These include:
Measles, Mumps, and Rubella (MMR) Vaccine: Ensure that you have had two doses of the MMR vaccine or have immunity against these diseases.
Diphtheria, Tetanus, and Pertussis Vaccine: A booster dose is recommended if it's been a while since you received the vaccine.
Polio Vaccine: Ensure you are up-to-date with the Polio vaccine, especially if you are working in a healthcare facility.
Influenza Vaccine: Protect yourself against the flu by taking the seasonal influenza vaccine.
Hepatitis A Vaccine
The Hepatitis A vaccine is recommended for all travelers to Colombia to protect against the virus which can be contracted through contaminated food or water.
Typhoid Vaccine
This vaccine is recommended for travelers to Colombia, particularly if you are visiting smaller cities or rural areas, or if you have a penchant for trying local street food.
Hepatitis B Vaccine
The Hepatitis B vaccine is recommended for travelers who might have sexual contact with locals, get tattoos or piercings, or have certain medical procedures.
Special Considerations
Rabies Vaccine
This vaccine is recommended for travelers who will be involved in outdoor activities that put them at risk for animal bites, such as camping, hiking, or cycling, or for those who will be working with animals.
Malaria Prophylaxis
While there isn't a vaccine for malaria, travelers to certain areas in Colombia should consider taking antimalarial medication. Consult your doctor for advice on malaria prophylaxis.
Pre-Travel Health Consultation
Consulting a Healthcare Provider
It is highly advisable to consult with a healthcare provider or a travel medicine specialist at least 4-6 weeks before your trip to Colombia. This consultation will provide you with personalized recommendations based on your health history, the areas you will be visiting, and the activities you will be engaged in.
International Certificate of Vaccination
Ensure you keep proof of your vaccinations, as some airlines or entry points may ask for an International Certificate of Vaccination.
In conclusion, being well-prepared with the necessary vaccinations is a cornerstone of responsible travel. It ensures your safety and well-being, and contributes to the global effort in preventing the spread of infectious diseases. When planning your trip to Colombia, take the time to consult healthcare professionals, update your vaccinations, and stay informed about the health recommendations and requirements for the region. Your vigilance in health matters will enable you to enjoy the vibrant culture, breathtaking landscapes, and warm hospitality that Colombia has to offer with peace of mind.